Children often get restless while on winter break and parents find themselves at wits end trying to keep them entertained.
Hall Twp.'s Echo Bluff Park has the solution:
WINTER CAMP!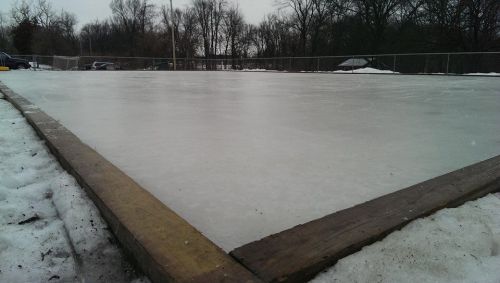 Winter Camp is a nature-based specialty camp that teaches youth the Winter wonders of our environment through interactive games, Science activities, ice skating/hockey skating and sledding.
This year we will again offer two camps in one - sign your child up for SNOW BALL FUN or HOCKEY PUCK CAMP, depending upon their preference!
Camp is open to both boys and girls ages 5 through 12 years. (Children 13 and older have the opportunity to volunteer as a Junior Counselor.)
Winter Camp makes a wonderful Christmas gift - for a child. . .and mom! Camp fee is $60 per camper. (Warning: limited enrollment!)
HOCKEY CLUB season ends

Thank you to Coach Anthony Anniballi who returned as our Hockey Coach. Skaters (ages 4-15) first learned how to skate properly - and then to play hockey like a Pro! Skating fundamentals were from 1 pm - 2 pm (with hockey sticks) and 2 pm - 3 pm hockey fundementals.

The course was 6 weeks and club fee $65. Equipment rental was $50 and deposits can be picked up when returning equipment on Sunday, February 19 from 10 am - 1 pm. All hockey club members are invited to the Park for complimentary hotdogs and s'mores. Due to the warm weather, chillers have been turned off and the rink will soon return to a basketball court until next winter. Thanks to all who participated, especially Coach Anniballi and his helpers!