Hall Township's Echo Bluff Park
"Close to the City - Far from the Ordinary!"
Echo Bluff Park and Recreational Area is the area's finest family nature and recreation park in the Illinois Valley! Echo Bluff is located in beautiful and historic Hall Township, off Route 29 between Spring Valley and Depue, Illinois.
Echo Bluff provides many opportunities for the young and old alike. Come take a walk on over 7,000 yards of trails, practice your throwing skills on our newly-configured DISC GOLF course, play a game of paintball in a wooded field, picnic in our newly restored shelter or our premiere ice skating rink.  Bring a group to participate in our High Ropes and Zipline challenge courses, roast marshmallows over one of our two fire pits spend the day and you will see why we say "Share the Dream" that is ECHO BLUFF!
Family Fun at Echo Bluff Park
Do you know who is happy that it is COLD out?  The ice makers at Hall Township's Echo Bluff Park!  What wonderful weather for ice skating - and Echo Bluff Park's rink is in beautiful condition.

Sunday, January 4th, the Park will host its second WINTER BLAST - an event for families looking for outdoor fun!  For a fee of $5 per person, you will be able to ice skate, sled (if weather permits), take part in a park-wide scavenger hunt, create winter crafts, roast marshmallows and spend time by the bonfire.  The event begins at 2 pm and ends at 6 pm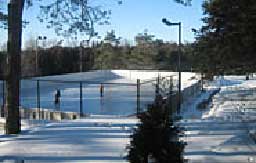 .
Participants, for an additional $5, can see just how accurate their aim is at our Thumpity-Thump Frosty Paintball Blast.  Three "snowmen" will be traipsing around the field as human targets.  (We have the guns and winter paintballs - skill is self-provided.) 
Coach Rob Wilson is returning to Echo Bluff to offer Hockey lessons to those interested in learning this popular sport. (Flyer for Hockey Lessons can be found under Current Schedule - Special events.) The course will be six weeks and offered at Echo Bluff Park on Thursday evenings.  You have the opportunity to meet the coach and sign-up on Saturday, January 3 from 10 am – 12 noon in Echo Bluff's schoolhouse lodge. The first class is Thursday, January 8 from 6 pm-7 pm. (A limited supply of hockey gear is available on a first-come basis.)  Parents - this is a great opportunity to get your youngsters off the computer and outdoors!
For more information on the WINTER BLAST or Hockey lessons, call Echo Bluff Park (located in Hall Twp. off Route 29 between Spring Valley and DePue - follow the signs) at 815 447-2115.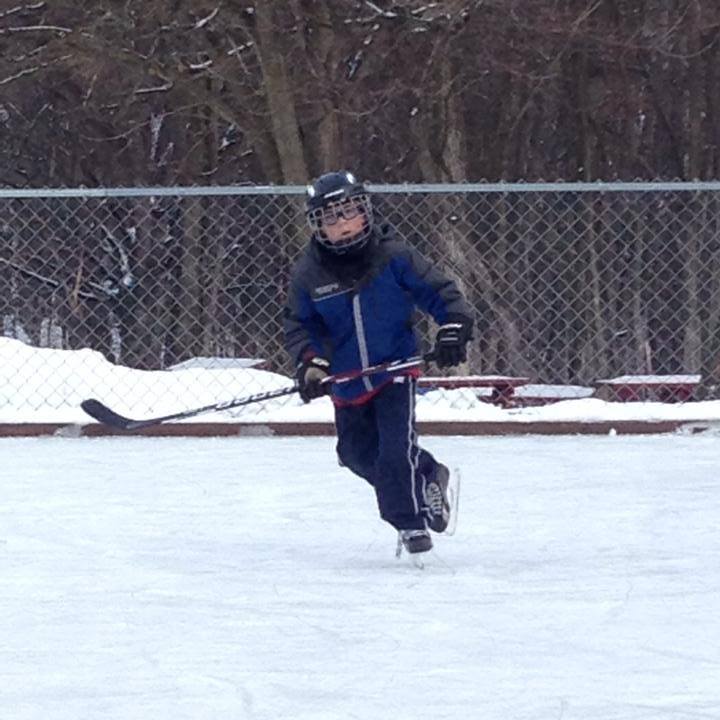 BE SURE TO BRING SIGNED WAIVERS IN ORDER TO PARTICIPATE IN PAINTBALL! 
Call and reserve a spot TODAY!